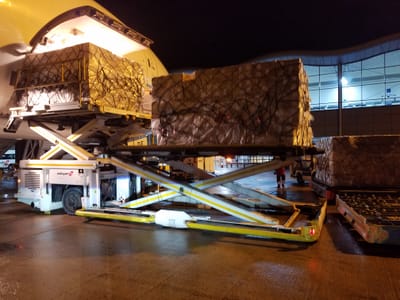 Cargo operations are extremely time sensitive, which requires high levels of coordination between all parties to ensure a swift turnaround of the aircraft.
We provide supervision and coordination on the ground, starting well before the aircraft's arrival, to ensure Cargo Handlers, Fuel providers and other agents are aware of any alteration to the scheduled arrival time and all equipment and documentation is ready for the aircraft's arrival on stand.
Throughout the ground operations, we provide liaison between the Flight Crew, Loadmasters, Ground Ops teams, Dispatch Teams at aircraft home Base and other 3rd party service providers to ensure the turnaround is smooth and timely, keeping all informed of progress and anticipating any avoidable delays with proactive management.